We are pleased to convey to you that Watawala Plantations Plc was adjudged the Overall Winner in the Agricultural Sector at the Best Presented Annual Report Awards and SAARC Anniversary Awards for Corporate Governance Disclosures 2013.
This was awarded by the South Asian Federation of Accountants who are the Apex Body of SAARC.
Mr. Sinthaka Ruwan and Mr. Saman Kumara accepted the award on behalf of Watawala Plantations at the ceremony held at Bhubaneswar, India on the 4th December 2014.
Out of the other Companies from Sri Lanka, Sri Lanka Telecom was a sector winner for Telecommunications and John Keells Holdings the overall winner.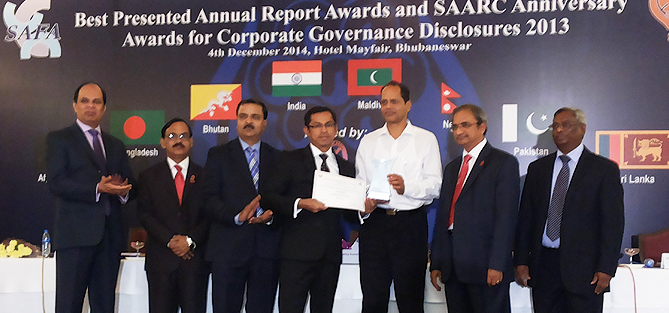 Best presented annual report awards and SAARC anniversary awards for corporate governance disclosures 2013.