Watawala Plantations PLC (CSE: WATA), Sri Lanka's leading diversified agribusiness company has been recognised as the number one plantation company in Sri Lanka by LMD (Lanka Monthly Digest) Magazine in its 15th 'Most Respected Entities in Sri Lanka' edition. In addition to being honoured as the most admired plantations company, Watawala Plantations has been listed at No.51 overall in the exclusive survey that includes the top 100 of blue-chip companies, conglomerates, multinational companies (MNCs), financial institutions and household brand names in the country.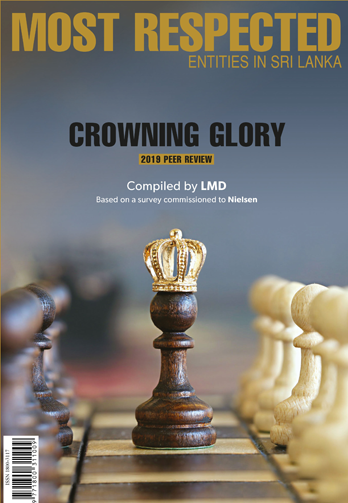 Commenting on the latest recognition, Vish Govindasamy, Group Managing Director of Sunshine Holdings—the parent company of Watawala Plantations—said, "It is a great honour for us to be recognized as Sri Lanka's most admired plantations company, a milestone which the company has been continuously striving towards realising over the last 25 years. While supplying products of economic value to the nation and supporting food security and import substitution, we are focused on the sustainability of our practices and the welfare of our employees while achieving acceptable returns for our shareholders. We constantly benchmark ourselves against industry standards and best practices which have helped us to become one of the most profitable and innovative plantation companies in Sri Lanka."
Watawala Plantations' business model is now focused on two important import substitution projects—palm oil and dairy production—which reduces imports of edible oil and powdered milk. With a workforce of over 1,500 people, the company manages a total land extent of over 2,500 ha in oil palm, with an annual production of 11,870 MT. Furthermore, Watawala Dairy manages a herd of nearly 1,300 dairy cattle with a state-of-the-art milking parlour which can produce over 6 million litres of fresh milk annually. With a market capitalisation of Rs. 3.7 billion, Watawala Plantations holds a prominent place amongst the plantation companies listed on the Colombo Stock Exchange.
Watawala Plantations Chief Executive Officer Binesh Pananwala said, "Built on a heritage of perseverance in the face of challenges, Watawala Plantations continues to seek solutions through innovation which calls for improvements through continuous change while promising organisational responsibility through accountability to all our stakeholders by taking an integrity-led approach to our business operations. This is what makes Watawala Plantations the most respected plantation entity today in the eyes of the business community and society at large. Their perception is of utmost importance to us."
Commissioned and conceptualised by LMD, and conducted by Nielsen, the 'Most Respected Entities in Sri Lanka' survey was designed to rank the most respected entities in Sri Lanka based on the perceptions of respondents – and to evaluate why these organisations are perceived as such. The survey covered a sample of 800 respondents (managers and above) from listed companies, the LMD 100 (2017/18) and Brands Annual 2018. Telephone interviews were conducted during February and March 2019. In line with this, respondents nominate the organisations they perceive as being the best based on the criteria of financial performance, quality consciousness, management profile, honesty, innovation, dynamism, corporate culture, CSR, vision and nation-mindedness.